PackSim-Gravure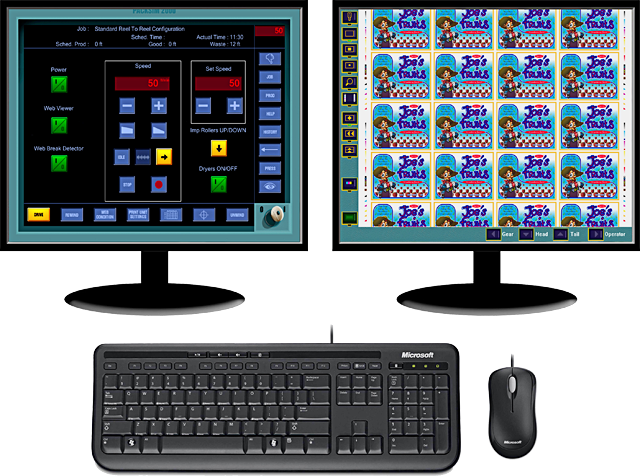 Press console monitor
Press Console displays printing conditions on an 8-unit press – unwind, festoon, infeed,
slitter, rewinder – with all control, unit checks and adjustments. Even lab results on tape tests
and solvent retention can be shown.
Print copy monitor
The Print Copy view shows print compared to color OK as a full web, with control marks and
a full set of color tools for magnification and densitometry.